Reza Peyk : the one and only...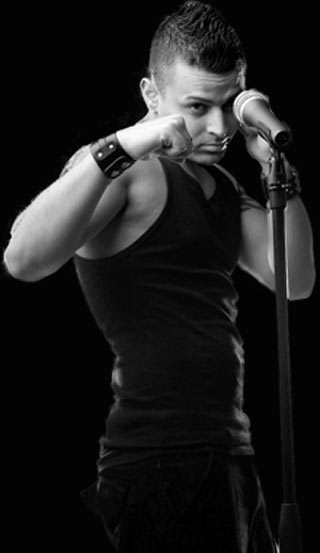 Reza Peyk... who is he? hum so for all of you who never heard of him here is a little introduction to "Who's Reza Peyk?".
I could say that he's a handsome Iranian guy living in Canada, that he's funny, cute, adorable, that he has a huge smile that could melt ice, but none of it would be helpful to understand who he is. Well I guess with that kind of information, I got your attention (specially the ladies

).
Second try: Since his childhood Reza Peyk loves entertaining his entourage by telling jokes or even dancing at weddings (see Super Joojoo isn't the only one who loved to prick the spotlight at weddings lol

). Young, he moved with all his family to Canada and thanks to his sense of humor he survived this traumatic transition (that some of us experienced).
Eee ajab foozoolhaiiii hastin shomaha... aslan be shoma che rabti dare in azizemoon March 1983 be donya omad va dadash koochoolooye 3ta dadash hast va ye mamani dare ke harf nadare o kheyli doosesh dare, han?

On stage he is a ball of energy. He has an incredible presence. He unveil with a humorous touch his point of view on everything (or nearly everything

). His shows are an escape from daily routine problems while seeing the world through our little Reza's eyes. In any case one thing I can guarantee you long hours of laughs, hum, well at list for those who has at least a decent IQ

Oh yes did I mentioned that he was comic? lol